We know that creating compelling product descriptions can be challenging, especially if you're not a skilled writer. That's why we're excited to announce that you can now edit your product descriptions and short descriptions directly in Setary.
Say goodbye to the hassle of jumping back and forth between your WooCommerce edit product screens – with Setary, you can do everything in one place. And to make things even easier, we've included an "Enhance with AI" option for all description fields.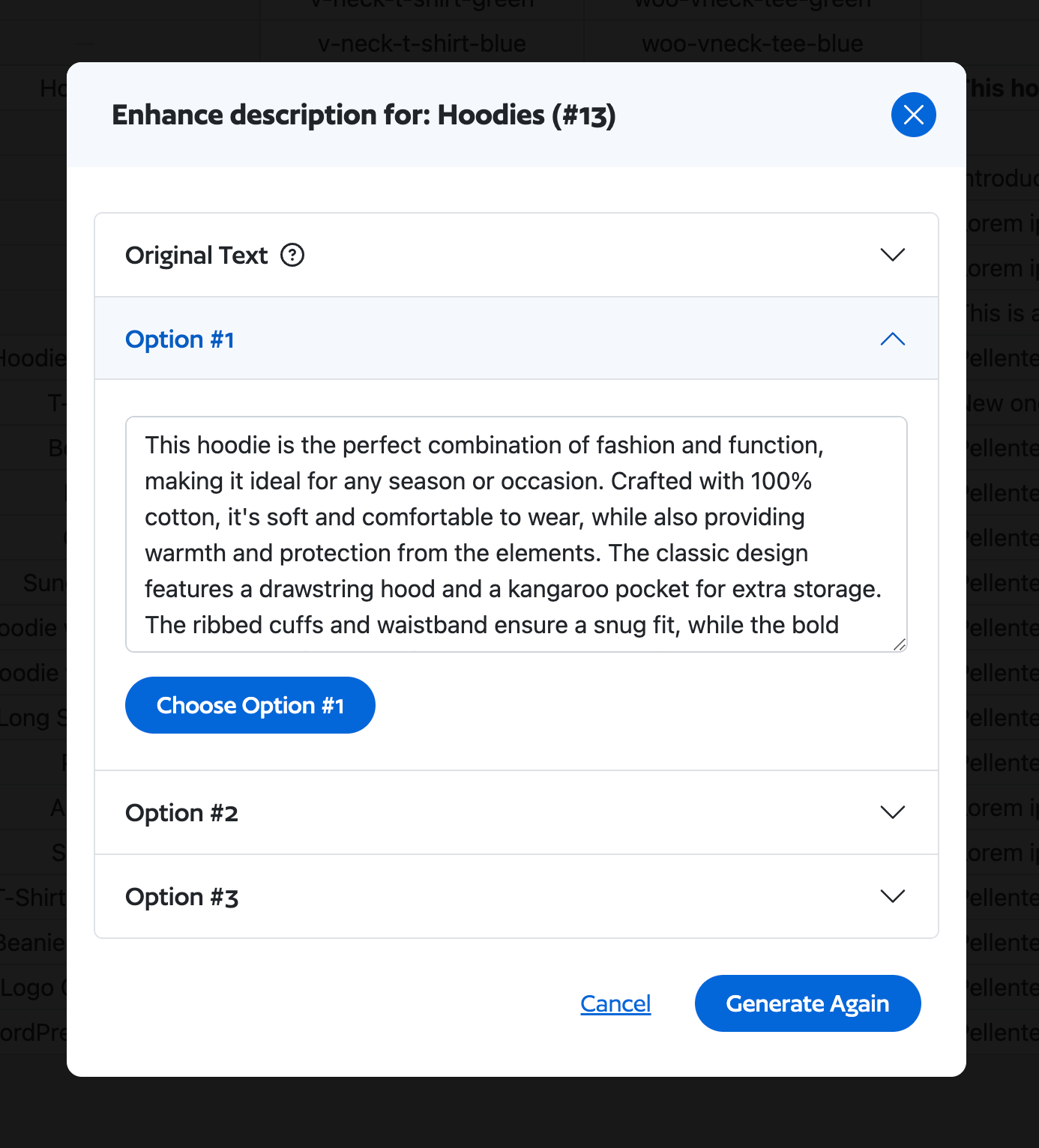 This feature uses the latest in artificial intelligence to generate a variety of options to choose from, so you can create high-quality product descriptions with just a few clicks. Whether you're a seasoned ecommerce pro or just getting started, Setary makes it easy to create product descriptions that will help your products stand out and sell better.
The smartest way to manage WooCommerce products
Save yourself 1,000s of hours with Setary. Starting at $7/month plus a 7-day free trial.