Learn how to bulk edit WooCommerce custom fields. Take full advantage of one of WooCommerce's most powerful features.
One of the tools that makes WooCommerce so flexible is the ability to add product metadata to WooCommerce in the form of custom fields. These fields aren't part of WooCommerce's product data right out of the box—they're additions to the Add/Edit Product page that keep track of extra information about your product. You can add your own custom fields, either with your own code or with a plugin that lets you create them directly. And third-party plugins can also add them, depending on what the plugin is designed to do for your shop.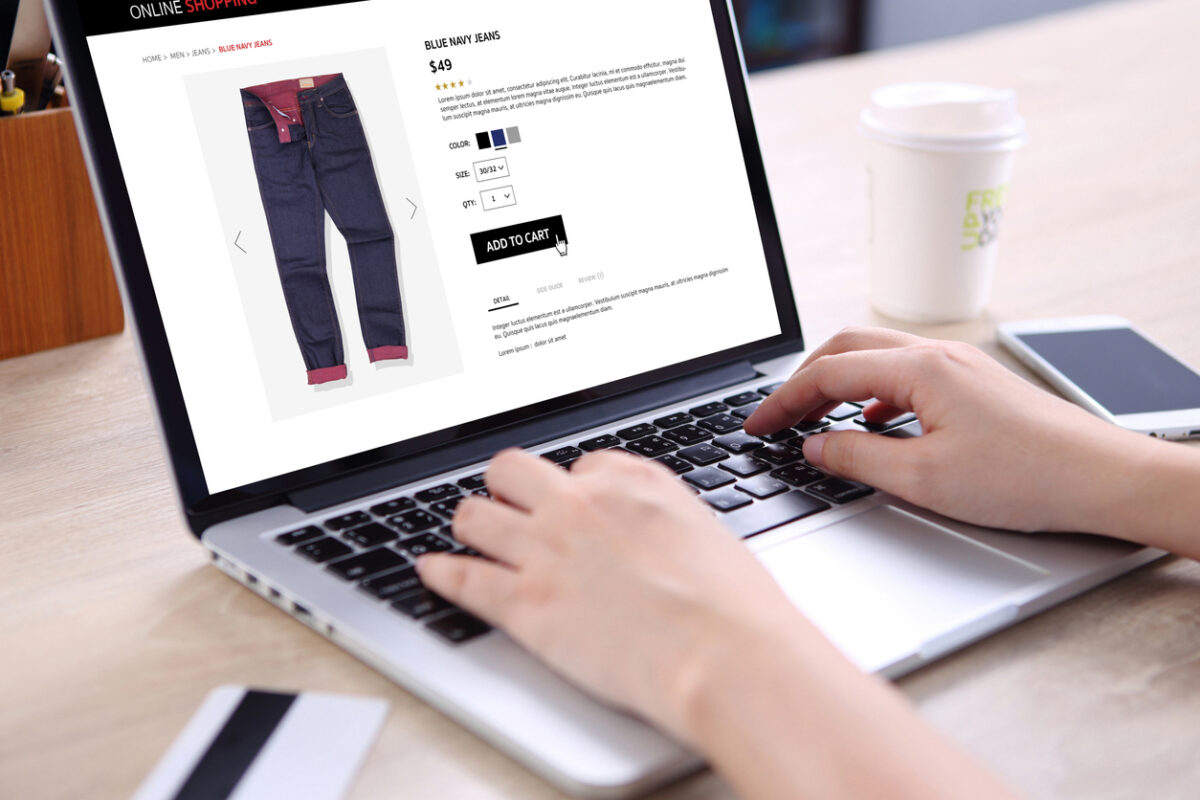 If you're an owner who takes advantage of WooCommerce's customizability this way, you already know that it means spending a lot of time updating product data fields. Being able to view everything in one lightning-fast interface saves you time and hassle. Setary's spreadsheet-style view now allows you to edit custom fields directly, including ones generated by third-party plugins—letting you manage more aspects of your shop from one place, and giving you back more hours in your day.
The smartest way to bulk edit WooCommerce products
Try our demo now and see how you could save thousands of hours when managing your WooCommerce products.
or try the demo
What does WooCommerce use custom fields for?
Any kind of plugin you can imagine makes use of custom fields. They're an incredibly flexible feature that works best for storing extra information about individual products—usually data that's unique to that product. For example, you can see custom fields at work in Barn2's wholesale pricing plugin:
The additional fields let you specify multiple levels of wholesale discount based on a user's role, in addition to a number of other customization options.
These are just a few examples of other product page features that might use custom fields:
Prices in multiple currencies
Product technical details
Delivery estimates
Media, like audio or video
Nutritional information
Thousands of plugins exist that add these features, and others like them, to WooCommerce shop pages. There are also plugins that allow you to add and edit your own custom fields, so you can get as creative as you want with your page design. You can find new custom fields on the Edit Product page of your WordPress dashboard.
If you're displaying anything more than the most basic product information in your WooCommerce shop, it's likely that you've already spent time editing custom fields. It's a lot of potential information to keep straight, and it highlights the need for a solution that lets you easily view and edit these fields on the fly.
How do I edit WooCommerce custom fields in Setary?
One of Setary's newest features is the ability to show and hide product data columns in its spreadsheet-style view, including custom fields—even ones that come from third-party plugins. To show or hide columns in Setary, click the Columns button next to the search bar: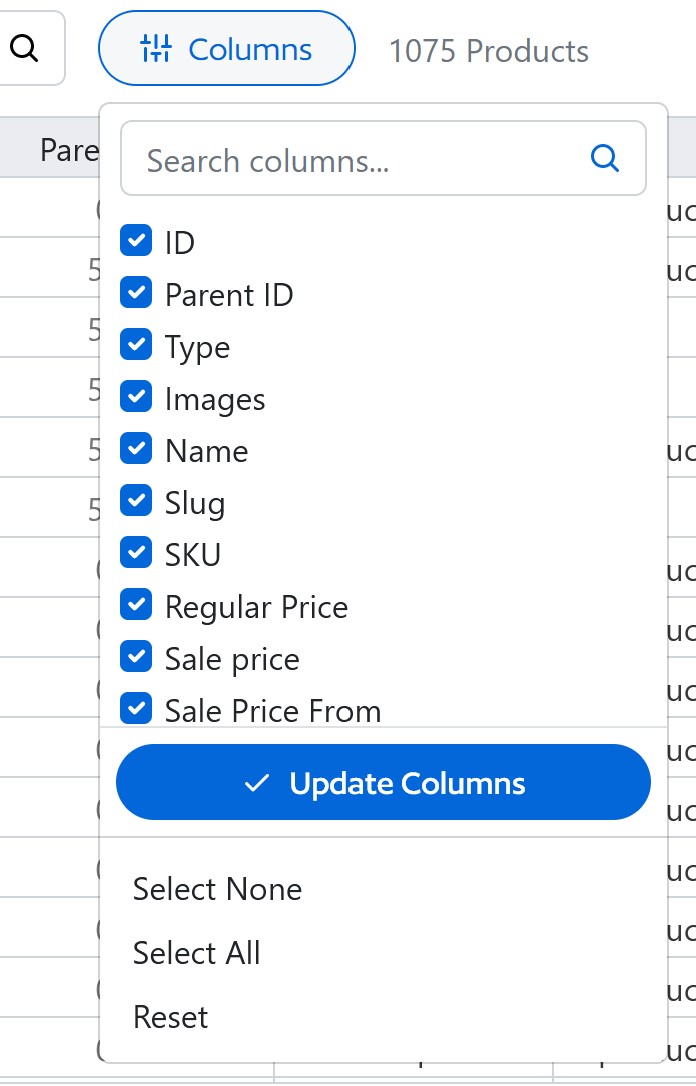 In the list, check the columns you want to view, and uncheck any that you'd like to hide. Scroll through to find the columns for any custom fields you'd like to edit. Once you've finished with your selections, click the "Update Columns" button to apply them.
Now, you can scroll horizontally to your metadata columns to view information and make updates. Once you've made your changes, click the "Save Changes" button in the top right corner, and the updates will be applied to your WooCommerce shop.
Take WooCommerce customization to the next level
Adding features to your WooCommerce shop usually comes with some additional complexity on the management side. You want to provide your customers with all the details they need, but every new piece of information you display on your product page is a data point that you need to keep track of in WooCommerce.
Fortunately, managing the metadata on all of your products doesn't have to be a slog. Setary's familiar, spreadsheet-style interface lets you see your product details in a single customizable view, and make updates across multiple fields in one session. And Setary is designed to be fast, so that you can spend more time on the things that matter.
The smartest way to bulk edit WooCommerce products
Try our demo now and see how you could save thousands of hours when managing your WooCommerce products.
or try the demo